Derek Deaver
from Three Kings Public House
Posted: 04/4/2013


BIO:

Derek Deaver was working hard as a bagger at Dierberg's when he was a teenager in West County. The look and lure of the restaurant business already was appealing to him, though.
"My buddies all worked in restaurants," he says. "One of my friends got me a job at Mike Duffy's in Town and Country when I was 15."
While attending the University of Missouri in Columbia, where he majored in English, Deaver honed his restaurant skills. "I worked my way up through college by bartending," he recalls of his college days. "I was having so much fun in the restaurant business that when I was 28 I moved to Reno with a friend and opened a restaurant out there."
Deaver says that he "got a degree of sorts" in the restaurant business by operating that establishment. Eventually he moved back to St. Louis and borrowed some money from his parents to open Deaver's Restaurant & Sports Bar in Florissant. He continues operating Deaver's, which he says is supported by "regulars in Florissant who are more loyal than at any place I've ever worked."
Two of his college chums, Derek Flieg and Ryan Pinkston, joined forces with Deaver about two years ago to start Three Kings Public House restaurant in The Loop in University City. "The three of us saw a really cool crest with three kings on it, and decided that would be a good name for our restaurant." They opened Three Kings in May 2011.
Three Kings is located at the spot where Riddle's Penultimate operated for nearly 30 years. "I've always loved The Loop," says Deaver. "My partner Derek worked at Riddle's at the end of its run. He knew the owner, who then introduced us to the landlord, and the rest is history."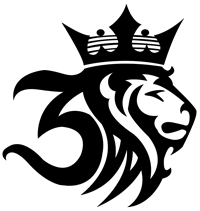 PHILOSOPHY:

Deaver describes the menu at Three Kings as "upscale pub food with a Mediterranean twist. We have staples like wings and burgers, French dip and buffalo chicken sandwiches. But we also have items such as mussels and fries and a hummus platter. And then we have our Mediterranean flat bread."
Pinkston and executive chef Anthony Redden oversee the establishment's menu selections. "Anthony has been with us for a year and a half," says Deaver. "Previously he opened Cheesecake Factory locations around the country, so he can do every type of food. We were lucky because our consulting chef, Gary Suarez, ran the food operations at Washington University and Anthony was his right-hand man, where he was the sous chef. Gary recommended Anthony to us."
Three Kings is known for its burgers, says Deaver, as well as a very unusual signature dish. "We have 'Cap'n Crunch shrimp,' which is shrimp combined with Cap'n Crunch cereal. It was Anthony's idea and it's one of our most popular entrees."
Burgers at Three Kings vary from the 'Pogue Mahone,' which Deaver says "has everything on it that you could possibly want, like bacon, multiple cheeses, mushrooms and a fried egg" to a vegetarian burger "with soy protein and black beans topped off with chipotle, mayo, avocado, lettuce and tomato." Other specialties, adds Deaver, include "Creole tuna sliders, three petite blackened tuna steaks with crisp slaw and Cajun remoulade."
Of course, a pub isn't a pub without alcoholic beverages. Deaver says that Flieg "is a beer freak. We have 21 beers on tap that rotate regularly. The majority are craft beers, including both local and all around the country, from upstate New York to Colorado.
"Our distributors find special batches of beer, specialty beers that only a few local establishments get," adds Deaver. "We just finished a special with Stone Brewery, where we received two batches of the same beer, one made in 2011 and one in 2012. The difference was amazing."
The food is tasty and the beer is always cold at Three Kings Public House. That's an irresistible combination fit for royalty.