Tim Brennan
from Cravings Rest. & Bakery
Posted: 08/1/2012


BIO:

Dessert aficionados from coast to coast have read about mouth-watering delicacies at Cravings, Ltd. in such national publications as USA Today ("One of 10 places in America to indulge your sweet tooth") and People Magazine ("Cakes from every state from sea to sea").
Inspiration, though, for the festive restaurant and bakery in Webster Groves, winner of numerous awards from the James Beard Society, began more than 30 years ago in Ireland, according to owner and executive chef Tim Brennan.
"It was 1978, and I was in graduate school at the University College of Dublin in Ireland," he recalled during a recent interview. "There was a postal and phone strike, and I had no contact with my family. So I started to bake, because my mom was a good baker and it made me feel connected to home."
After graduation, Brennan returned to St. Louis and began a career in teaching. "I taught at the university level for about four years," he says, "but baking was my foremost satisfaction. So I started a wholesale bakery out of St. Joseph Croatian Church in Soulard. I was there for 10 years until the retail part of the business started growing. I needed more space and moved to Webster Groves."
While Brennan is in charge of the entire operation at Cravings, he prefers to focus his efforts in baking. "That's because baking is based on precision in a way that cooking is not as precise," he says.
Cravings' chefs use locally grown produce in their recipes whenever possible. "Right now peaches and blackberries are wonderful," says Brennan. "So we do something as simple as a fruit crisp or a tart using those components. We use local food as much as we can. There can be a wild fluctuation in demand when we cater parties, so we may supplement local produce with whatever else is available."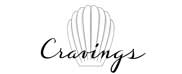 PHILOSOPHY:

Brennan says that he keeps up with current trends by "reading quite a bit of research on the internet. For me, there's comfort if I decide to do something with soft-shell crabs and then find out that the New York Times devoted an article to soft-shell crabs. I like to be cutting-edge, so I look to trends on both coasts and then adapt them to the local food scene."
Tim and his executive chef like to experiment with new recipes by having 'theme weekends' for their customers. "We have combinations of new dishes and old favorites," he says. "We highlight one specific item that's new to our menu, such as Wagyu, an American version of Kobe beef. So we do a hamburger with sweet potato French fries and hand-made milkshakes. We have another customer weekend devote to vegan recipes."
The key to trying new foods, says Tim, is the taste. "Food has to taste good and has to look good as well," he says. "My employees and I spin off ideas from popular culture, dishes people might like in addition to our regular menu." That menu includes long-time staples, he adds. "Our curry chicken salad at lunch is so popular that we can't take it off the menu. We also have a French tomato soup with port and bacon that's always in demand."
Brennan came about his love for food from his family. He was one of eight children and his mother, he says, "made a dessert every day for us." An older sister, Pat, who was pregnant at the time, came up with the amusing name for the bakery and restaurant.
As for the economics of his vocation, "I definitely learned about the business as I went," says Tim. "It takes a lot of hard work, and keeping up with the trends isn't always easy."
Popular and critical attention, however, indicate that the results are well worth the effort.