Bob Colosimo
from Eleven Eleven Mississippi
Posted: 11/1/2011


BIO:

A taste for adventure has seasoned Bob Colosimo's career in food and restaurant management since his days as a high school student in Warren, Penn. His interest in cooking goes back even further.
"I got interested in cooking when I was just a child," says Colosimo, general manager and executive chef at Eleven Eleven Mississippi. "My mother was a great cook, and it was something I always wanted to pursue. A guidance counselor in high school told me to go to the Culinary Institute of America."
After graduating from the Culinary Institute of America in Hyde Park, New York, Colosimo worked in Florida for a year before joining Holland America cruise line. Later that same year Colosimo, who is 51, took a big career gamble and joined Clipper Cruise Line, based oddly enough in St. Louis. "Colosimo spent 23 years working for Clipper. "I started as a chef departie," he said. "Then I became an executive chef, responsible for all of the food on board the ship. Eventually I took a job in St. Louis as director of food service. I hired all the chefs, worked with menus and coordinated the logistics of how to get food to and from ships."
One of his colleagues at Clipper was Paul Hamilton, owner of Eleven Eleven Mississippi, Vin de Set, PW Pizza and Moulin Events, among other enterprises. "Paul and I were colleagues at the same time, and I also met his wife Wendy on the ships," said Bob. When Clipper was bought by a bigger company and was moved to Miami, Colosimo considered other options. "I didn't want to move to Miami," he says. "Paul and Wendy approached me and said they were looking for a general manager and chef at Eleven Eleven."
Bob's responsibilities include serving as executive chef as well as handling all food service and front-of-house responsibilities. "I have two great sous chefs, Gilberto Espinosa and Jon Dreja, who do all of the cooking," he says. "I put that in their trusted hands and work together with them on menus with their inspiration." That collective approach has resulted in many fan-favorite dishes.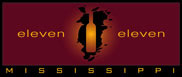 PHILOSOPHY:

That collective approach has resulted in many fan-favorite dishes. "Our potato-encrusted Alaskan halibut has been on the menu for years," says Colosimo, "and we get in trouble if we try to take it off. Our other big favorite is our 12-ounce, char-crust, dry-rubbed rib-eye."
Eleven Eleven is a proponent of purchasing local foods as much as possible, he points out. "We try to use as much local food as we can within the season. We buy pork from a butcher shop in Illinois, and use pastas and other ingredients from The Hill. It's nice to be able to cook what's in season, whether it's fresh fish or a different type of meat item or vegetables."
Bob and his wife Lisa have three children, Patrick, Dominick and Gianna, and Patrick has shown a liking for cooking. While keeping busy with the various aspects of his job, Bob appreciates what he has. "Eleven Eleven had a reputation before I got here, thanks to Chef Ivy and Paul," he says. "They built a solid foundation and I was able to step in and try to elevate that.
"Both chef and general manager (positions) have their challenges," he adds. "When you're managing people, it's tough. But the physical aspects to working on the line or producing a meal are not easy, either. It's a demanding business, but when you have a passion for it that makes it easier."