Dave Bailey
from Baileys' Chocolate Bar
Posted: 11/6/2013


BIO:

Dave Bailey's Roots Spread Growth in St. Louis
Dave Bailey is a diehard believer in urban growth. He's an aficionado of city living, so much so that all of his restaurants, both existing and planned, are developed with the metropolitan area's inner core in mind.
"I like the city," he says enthusiastically. "I grew up in Dogtown across from the Zoo." He lived in West St. Louis County for a while as a child when his parents moved there, but returned to the city to attend college at Saint Louis University. Now married with two children, Dave and his family have lived in the South City neighborhood of Tower Grove for more than eight years.
In addition to Baileys' Chocolate Bar, Bridge Tap House, Rooster Cafe and Baileys' Range Burgers and Shakes, Bailey oversees the food at 4Hands Brewery under the moniker The Fifth Wheel, which is also the name of his catering company. This fall Bailey is opening Small Batch, a vegetarian restaurant with a bar emphasis on American whiskeys and rye. He also just announced plans for further expansion in the city with the opening of a second Rooster on South Grand Boulevard in Tower Grove.
Whether bussing, washing dishes, prepping food, serving or bartending, Bailey had his training in the field, not in the classroom. "When I made the decision to stay in this business for my career, I started managing at different places around town," he says. At one time he was working 90 hours a week with just two days off a month. "I did that on purpose," he recalls, "consciously training my body and my mind for the kind of hours and commitment I would have to make."
Baileys' restaurants, which now employ more than 200 people and are projected to provide work for more than 400 by 2015, all began just nine years ago. "Baileys' Chocolate Bar (or BCB, as we refer to it internally) opened in 2004," says Dave. While BCB is first and foremost a dessert destination, it provides other fare as well, notes Dave. "We offer many savory foods, such as flatbread pizzas, salads, sandwiches and a very extensive cheese list."
Drinks are also important at BCB. "Our chocolate martini is a focal point of what we do," he says. "My favorite is our Signature Martini. It can be served hot or cold - my preference is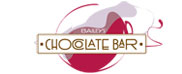 PHILOSOPHY:

With so many different ventures, Bailey is on the go quite a bit. "I am extremely proud of my staff," he says. "At 200 strong they are the backbone of the company and are just as committed to this city as I am."
Whether it's Lafayette Square, Tower Grove, Midtown or Downtown in St. Louis, Dave Bailey and his staff are committed to providing great food and drink throughout historic St. Louis.