Stephen Hale
from Schlafly Tap Room/Bottleworks
Posted: 10/3/2013


BIO:

Building a modern brewery in St. Louis takes faith, tenacity and vision. After all, the city is the long-time home of the world's largest beer corporation (formerly Anheuser-Busch Inc., now A-B InBev). However, Tom Schlafly, Dan Kopman and a few other investors did just that in 1991.
Their Saint Louis Brewery consists of the Schlafly Tap Room in downtown St. Louis and Schafly Bottleworks in Maplewood. The Tap Room occupies a 32,000-square-foot building that was built originally in the early 20th century and for many years housed Swift Printing Company. The locale at 21st and Locust Streets was selected by general contractor Anne Wotka, who saw the building's charm and was convinced she could make the location work.
Stephen Hale, who has been with Saint Louis Brewery since its inception, says that the Tap Room opened "during the beginning of the revolution for craft brewing. At the time the terminology was 'microbrewing' and 'brewpubs,' and Tom and Dan knew they wanted to open a brewery and brew beer in St. Louis." The tasting room in large breweries in the United Kingdom is known as the tap room, and so they decided to make that the name of their establishment.
They also wanted to revitalize a part of downtown St. Louis that had been moribund. "There were very few businesses there," recalls Stephen. "The 20th Street Café was one block away, there were several partially-occupied lofts and many other abandoned buildings. So, it was certainly not a destination district."
Kopman had worked for eight years for various breweries in London and the United Kingdom. He wanted to bring traditional European beer styles and the foods that accompany them to St. Louis. Culinarian Susie Katzman helped a great deal in establishing the Tap Room's cuisine, along with former Tap Room general manager Tom Flood and others.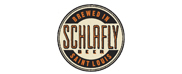 PHILOSOPHY:

The Tap Room's success was due in no small part to the decision to emphasize both food and beer, according to Hale. "For a brewpub to work well, it's important to focus on both aspects equally," he says.
Hale points out that The Tap Room and Schlafly Bottleworks each have separate chefs, with Andy White and Adam Wagner in charge at the former and Scot Smelser and Matt Bessler overseeing cuisine at the latter. The breweries are run by a coordinated staff of brewmasters.
Customers, of course, have their favorite dishes. Hale says that among those are the fish and fries, STP (sticky toffee pudding), pub-inspired sandwiches and a daily fresh fish offering. As for his own preferences, Hale favors The Tap Room's goat cheese rarebit, beet salad, the 'lamburger,' and fish and fries.
Hale was hired as the original brewer's assistant. "Head brewer Dave Miller," says Stephen, "was a highly regarded in local and national brewing circles. It was an honor to work with him. Much of my efforts in the first months here included setting up the brewery, which requires many tasks, as well as all the aspects that brewing entails."
In 2003 Saint Louis Brewery opened a second location, the Schlafly Bottleworks in Maplewood, on the site of a 35,000-square-foot former grocery store that was built around 1960 but had been vacant for six years. The Bottleworks includes a beer pavilion and a vegetable garden, focusing on foods that feature ingredients from local growers as well as its own garden.
"Much of the produce served at the Bottleworks is grown in the Gardenworks adjacent to the brewery," says Hale. "Our mission is also to support local farmers whenever feasible, and there's a long list of local producers we support. Our Gardenworks produce also makes it way to the Tap Room."
Hale, who lists Schlafly's Pilsner and Oatmeal Stout among his personal favorite beers, says that the company also brews some of its draft beer at new breweries in Nashville and Iowa City that are operated by former Schlafly employees. Can beers are brewed and packaged at Stevens Point, Wisconsin. Both the Tap Room and Schlafly Bottleworks are open for business seven days a week for beer and food.