Ryan Buettner
from Vin de Set
Posted: 08/6/2013


BIO:

Ryan was born and raised in the St. Louis area and is a graduate of Lindbergh High School and the Forest Park Culinary program.
While in culinary school Ryan worked at Sunset 44 and was promoted to a management position upon graduation. After a year and a half Ryan accepted the Executive Chef position at Old Hickory Golf Club, where he spent the last three years. He is an active member of the local chapter of the American Culinary Federation and enjoys learning and teaching new culinary trends and techniques.
Ryan is married to his wife Sarah, also a Vin de Set team member and they had their first son, Oliver, in May 2012. They are both very into food and wine and have aspirations of having their own restaurant one day. Ryan is very excited to work with this team and to carry on the culinary traditions and standards established by his predecessors.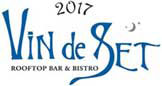 PHILOSOPHY: