Tim Brennan
from Cravings Rest. & Bakery
Cape Cod Lobster Roll
Posted: 08/1/2012
INGREDIENTS:

2 pounds of cooked lobster meat ( you'll need about 6 pounds if you're boiling the entire lobster
2 cups Mayonnaise
1/2 cup tomato paste
3 tablespoons Cognac ( I like Hennesey's)
Zest of a medium lemon
2 cups finely diced red bell pepper
2 cups finely diced celery
2 cups finely chopped scallions
1/2 teaspoon of black pepper
1/2 teaspoon kosher salt
6 toasted brioche hot dog buns, lightly brushed with butter.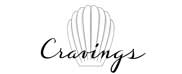 INSTRUCTIONS:

Cook and chill lobster. Leave some in larger portions. Mix the mayonnaise with tomato paste, cognac, lemon zest until thoroughly mixed. Add to the lobster with red pepper, celery, scallions, black pepper and salt. Mix thoroughly.
Divide evenly between the toasted hot dog buns. Serve with coleslaw, tomato salad or corn- off - the cob.
Cook Time: